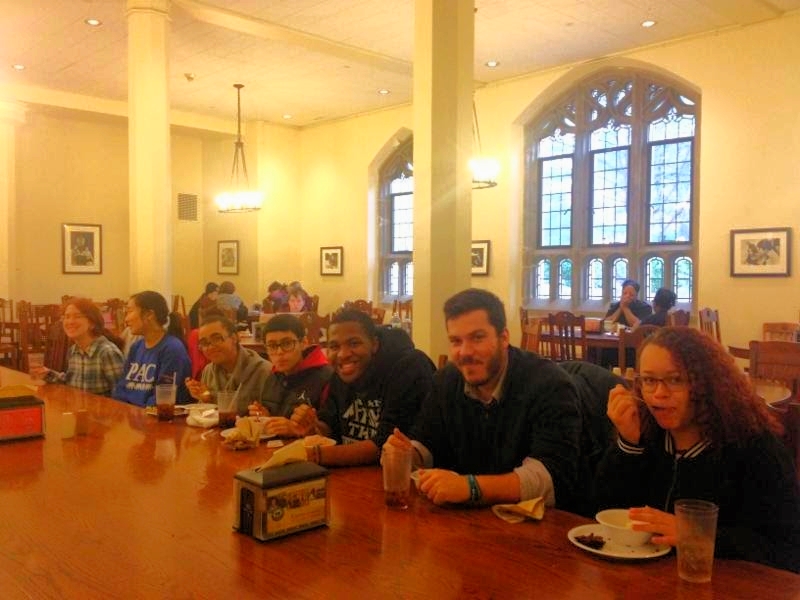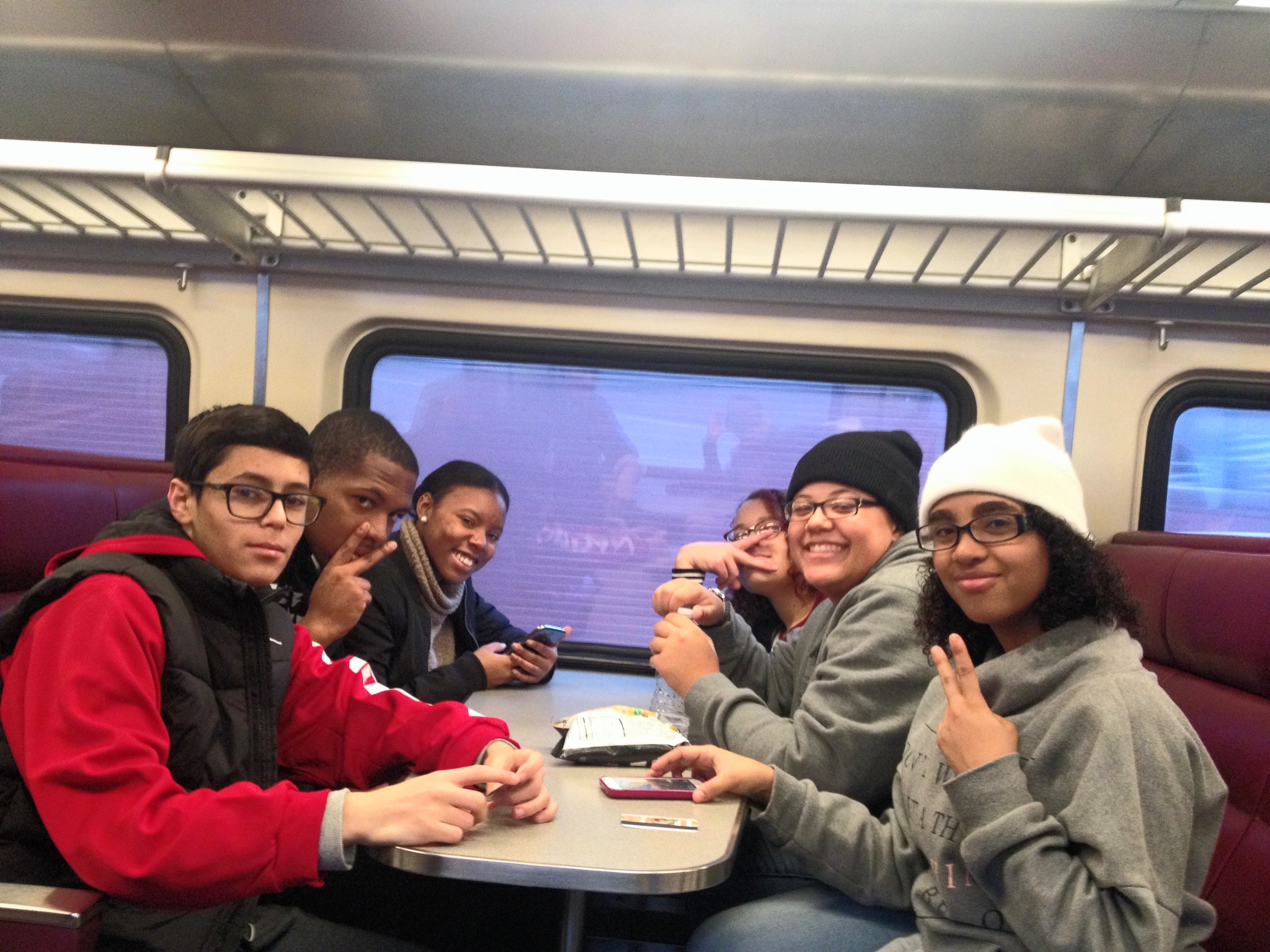 On November 22nd, eight students from St. Stephen's Youth Programs and St. Mary's Ethiopian Congregation ventured out on the commuter rail to visit Wellesley College. The trip was part of a growing partnership between St. Stephen's and Wellesley, which also includes SAT Prep, a program in which Wellesley students help prepare high school juniors at St. Stephen's for the SAT exams. This fall, the partnership grew to include a program for seniors focused on college preparation. The high school students set up Common Applications, wrote college essays, and participated in SAT Prep classes.
The opportunity to visit Wellesley College allowed students at St. Stephen's to see what a small liberal arts college looks like and ask the college students questions about their experiences and challenges. The visit included a tour led by college students and a panel of college students who answered questions. Helegenat, one of the students from St. Mary's commented that her favorite part was "talking and listening to the Wellesley students, especially hearing the first generation student's stories and advice. Also viewing the art room was something that struck my interest because it pertains to the type of art I'm working on right now." After the panel, everyone went to the dining hall and stuffed themselves at the buffet. The next stop was the student center, where Wellesley generously provided $10 for every student at the gift shop. The students left the school fulfilled by a fun day exploring a new part of Massachusetts and learning about a different type of school.
St. Stephen's is excited to continue the partnership with Wellesley in the spring by providing SAT Prep for Juniors. If you know anyone who may be interested in participating or if you want to learn more about how you can be involved in the College and Career program at St. Stephen's, please reach out to Jeremy.
Posted by Jeremy Kazanjian-Amory, College and Career Program Coordinator